Refrigerator demanufacturing with SEG is the comprehensive service for everyone who wants the security of quality-conscious problematic material treatment and recyclable material processing. Regardless of whether you're a partner from the municipal authorities,
administration unions, materials associations or industry: we'll provide you with tailor-made solutions. SEG offers a large range of opportunities for collaboration: from consultation and support in collecting and storing the appliances at a collection site 
through to marketing the secondary materials resulting from recycling the refrigerators.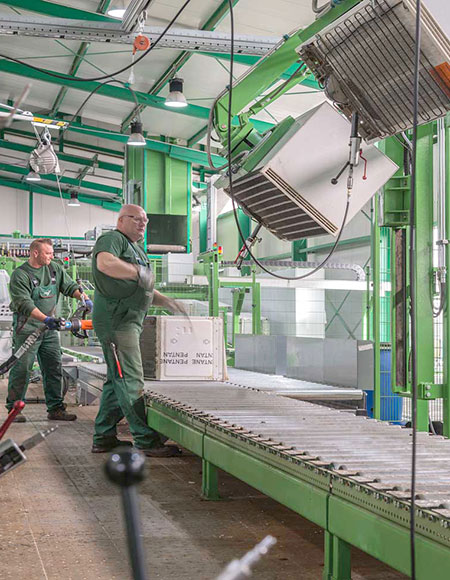 Our services can be used for both levels 1 and 2 and for processing the recyclable materials – individually or as an "all-round package". You can buy or lease our equipment for this purpose, and run them yourself, or we can do it on your behalf as a competent partner. There are no limits to the combination of possibilities on our end.

We consider that part of our customer focus.
Refrigerators are demanufactured in 4 individual steps:

Collection and storage

Demanufacturing step 1
(pre-treatment)

Demanufacturing step 2
(final treatment)

Processing and recycling
(step 3)