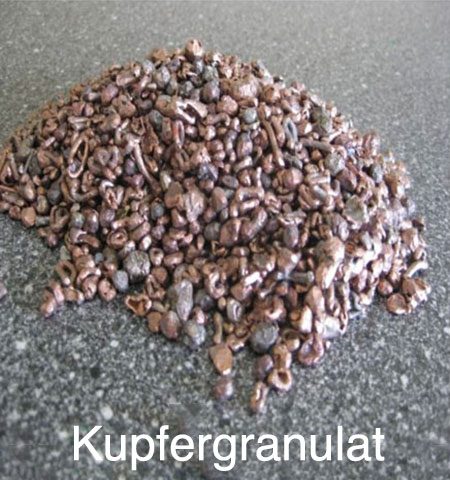 Almost 0.6 kg of copper can be recovered from an average 45 kg refrigerator. It can be recovered from the cables and compressors (copper coils) during pre-treatment. The latter makes up almost 450 grams. More than 100 grams of copper can also be recovered from the casing material of each appliance when processing the recyclable material.
More than 1 kg of aluminium, equivalent to 2.4%, can be recovered from the average 45 kg refrigerator. For the several million old refrigerators coming up every year in Germany alone, that's equal to several thousand tonnes of aluminium which doesn't need to be extracted from the raw material bauxite in an energy-intensive process.
870 grams of it is processed into aluminium granulate at a raw material processing plant, and another 190 grams of it is collected as aluminium dust which also goes back into commercial circulation.